Balloon Compression
Conveniently Located to Serve Dallas, Fort Worth, and the entire State of Texas
Balloon compression is a minimally invasive procedure used to treat issues trigeminal neuralgia. It is based on other traditional treatments that provide pain relief by massaging or partially injuring the trigeminal nerve to prevent the nerve from transmitting pain signals to the brain.
The Procedure
Balloon compression is performed under general anesthesia. A small puncture will be made around the corner of the mouth to allow access to the trigeminal nerve. A catheter will then be placed in the area. A small balloon will be inserted through the catheter and placed near the trigeminal ganglion. The balloon will be temporarily inflated for about one minute. This compresses and slightly injures the trigeminal ganglion which will disable the transmission of pain signals to the brain.
Balloon compression is an alternative to other procedures for trigeminal neuralgia, including microvascular decompression and stereotactic radiosurgery. Compared the microvascular decompression, balloon compression is nearly as effective but is associated with a higher rate of facial numbness and recurrence in the first 2 years. Compared to radiosurgery, balloon compression is more effective and works immediately, but radiosurgery offers the advantage of not requiring anesthesia or an incision.
Results
Balloon compression is successful in nearly 90% of patients with trigeminal neuralgia. Up to 20% to 30% of patients experience a recurrence in pain after about two years. If and when pain recurs, the treatment can be repeated.
The most important side effect of treatment is a high likelihood of having some numbness in the face. However, most patients state that numbness is much preferable to the pain they experienced before the procedure.
Risks
There are some risks associated with balloon compression. However, the likelihood of experiencing a complication as a result of the procedure is extremely low. The risks associated with balloon compression include:
Infection (<1%)
Facial sensory changes (~50%)
Anesthesia Dolorosa (painful numbness in the face, 1%)
Injury to blood vessels (<1%)
Stroke (<1%)
Schedule a Consultation
Schedule your consultation for Balloon Compression in Dallas– contact Dr. Nader Pouratian and set up your appointment. During your appointment, you will be able to ask questions and bring up any concerns you may have about the procedure. Contact us today to get the look you've always wanted!
How Much Does Balloon Compression Cost?
The cost of a Balloon Compression will depend on several factors. The price can be affected by body type, type of technique performed, surgical complications, and even allergies. Find out more by scheduling a consultation.
Related Blogs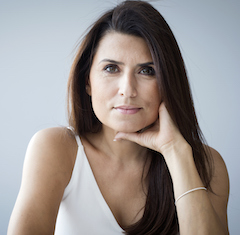 Treating Trigeminal Neuralgia with Balloon Compression
Trigeminal neuralgia is a chronic condition that causes a person to experience sharp jolts of pain in the face. The pain typically occurs in episodes that vary in severity and length… Read More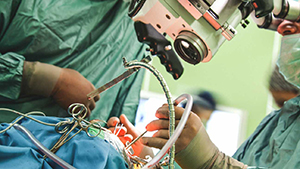 How Brain Surgery Stops Parkinson's Disease Tremors
Experts say two types of brain surgery can have immediate results for Parkinson's disease patients. However, they say oral medications should be tried first… Read More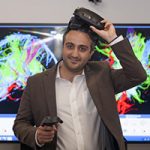 UCLA neurosurgeons utilize virtual reality in treating patients
Pediatric neurosurgeon Aria Fallah donned virtual reality goggles and exchanged his surgical tools for two remotes to practice a brain surgery… Read More
Related Procedures