Patient Reviews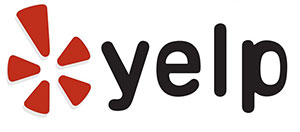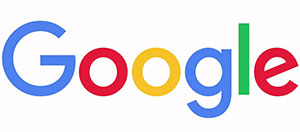 -
Written on April 30, 2019
I have had 2 surgeries as I have Trigeminal Neuralgia and he has saved me from severe pain and gave me back my life🙏😘
-
Written on March 5, 2019
I recently became Dr. Pouratian patient and been living with Essential Tremor for years. We met over the next few months and he gave me the strength, hope, and courage and I decided to have DBS surgery at UCLA. At age of only 43 years old my life is forever changed as my tremors are controlled. I know this is what he wanted to do in life however, I don't think he knew how powerful the impact his work would be in the long run. Dr. Pouratian is amazing, perfect, and kind. Thank you for giving me back my life! You're the BEST!
-
Written on February 1, 2019
Thank you very much for your sincere care Dr. Nader Pouratian.
Dr. Pouratian diagnosed me with cervical dystonia in 2017, where as so many other neurologist missed diagnosed me before him for several years.
Dr. Pouratian did deep brain surgery on me on January of 2019.
He gave my life back, I do not have much pain and tremors any more, and I know I get better soon, as this kind of surgery takes time to get the highest result.
I love this dr. Dearly, he is so understanding and he gave me all the attention that I needed.
I hope that God Bless him and gives him long healthy life that he will be able to save more lives, as he did mine.
Thank you very much dr. Pouratian.
-
Written on November 26, 2018
Dr Pouratian is pretty remarkable. He is so professional and compassionate at the same time. Had elbow surgery and felt improvement immediately. He takes his time exploring the process. You are in great hands with him! Also a mention to Dr Bell his resident who was also very helpful.
-
Written on November 10, 2018
Dr.Pouritian saved my husbands life.
We love you Dr. P
-
Written on October 29, 2018
Dr Pouratian accepted my son as patient when others refused. He is compassionate, caring, and takes action. His appointments aren't rushed, and his notes are the most detailed I've seen. His intervention has been life-changing. My son may always battle pain, but we now have the best expert in the world on his side. You may think that's a wild claim, but I've researched quite a bit and have heard other neurosurgeons state that he's the top expert, so I feel we have the absolute best surgeon possible and am so grateful he's my son's doctor.
-
Written on August 6, 2018
Dr Pouratian gave me my life back with Deep Brain Stimulation. He is an outstanding surgeon with a caring team and a personal touch.
-Donna M.
-
Written on June 25, 2018
If you are in need of a serious, kind, gentle,understanding and SUPERBLY qualified neurosurgeon who ONLY performs surgery and sees patients at the top health institution in Southern California, then I suggest you schedule an appointment with Dr Nader Pouratian. A doctor who does not divide his/her time between multiple hospitals is the one to see. Do keep in mind that ALL doctors at UCLA and its affiliates are EMPLOYED by UCLA. That means, you get the best and the brightest and will not feel rushed.
-Review from Yelp
-
Written on June 25, 2018
Dr. Pouratian is my neurosurgeon and performed DBS (deep brain stimulation) surgery on me in 2012. From the moment I met him I felt comfortable and knew I was in good hands. His confidence and expertise on Parkinson's disease and DBS was very reassuring. I never questioned his abilities for a minute. Dr. Pouratian has excellent bed-side manner and someone I truly consider a friend.
-Review from Google
-
Written on May 1, 2018
Excellent in every way.
-
Written on January 11, 2017
Extremely well-informed and personable neurosurgeon specializing in treating movement disorders (Parkinson's, dystonia, Tourette's, etc.) by deep brain stimulation. Great physician and leader in his field.
-
Written on October 4, 2015
Dr. Nader Pouratian is my hero, and I am his #1 fan.
I had brain surgery 9/2011. Due to over tightening of the halo device (by a different neurosurgeon), I had chronic persistent headaches. I saw over 200 doctors, including the Mayo Clinic, and I was told I would have to live in pain the rest of my life. I had so many misdiagnosis from others that I had almost given up.
Its only took 1 appointment with Dr. Pouratian to identify the issue, and a possible resolution. He laid out all of the risks. I proceeded with the removal of 2 neuromas on the left side of my scalp in July and I had instant improvement (that day). The remaining 2 neuromas were removed in September.
Dr. Pouratian and his staff are amazing! They are prompt, responsive, they do active follow-up, and they really care about their patients. I think he is the best Dr I have ever seen! He has saved my life and given me hope for the first time in years.
-
Written on November 30, 2012
Dr. Pouratian has, is and will continue to be my go to source for Neurosurgical referrals and consultations. Little known facts about him, he has scored the highest score ever (in U.S. History) on the neurosurgery national exam. Not only is his mastery of his field as good as it gets, but his ability to relate to patients. Without fail, patients have only been grateful for their referral to Dr. Pouratian both in regards to the relationship he carries with them, as well as the care he delivers. He will continue to be my go to referral source for neursurgical diseases.