Essential Tremor
Conveniently Located to Serve Dallas, Fort Worth, and the entire State of Texas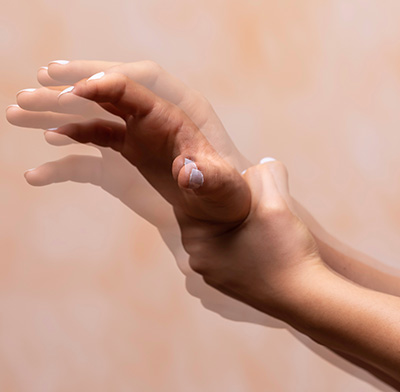 Essential tremor is the most common cause of tremor and the most common movement disorder. Tremors are involuntary rhythmic movements in different parts of the body. Essential tremor can occur at any age, though it most commonly occurs in individuals either in the second or third decade of life or when 60 years of age (and above).
Symptoms
Essential tremor typically starts in the hands and usually affects both hands equally, although there may be some asymmetry. It may start as barely noticeable, but it can gradually develop into a more disruptive tremor. While essential tremor usually starts in the hands, they can involve any part of the body, including the head, neck, and voice, which is more commonly seen in women. The disorder can make it difficult to perform simple daily tasks, like drinking water or writing. Essential tremor also typically occurs in the head, face, mouth, and tongue. People who suffer from essential tremors will notice that the severity of the issue decreases after periods of rest and increases with activity.
"
Thank you for giving me back my life!
I recently became Dr. Pouratian's patient and been living with Essential Tremor for years. We met over the next few months and he gave me the strength, hope, and courage and I decided to have DBS surgery at UCLA. At age of only 43 years old my life is forever changed as my tremors are controlled. I know this is what he wanted to do in life however, I don't think he knew how powerful the impact his work would be in the long run. Dr. Pouratian is amazing, perfect, and kind. Thank you for giving me back my life! You're the BEST!
– Self-verified patient of Dr. Pouratian
Treatment Options
Treatment for essential tremors in Dallas is only initiated once the symptoms of tremors become disruptive or interfere with activities of daily living. First-line therapies include medications – specifically primidone and propranolol. Together, these can provide 50-70% tremor reduction and should always be tried first. While second-line medical therapies are available, if the tremor is significant enough, one can generally consider surgical options if first-line medical therapies are ineffective. There are several other factors that must be weighed when considering treatment options for essential tremors in Dallas. These factors include:
Patient age
Cognitive function
Severity of the issue
Overall patient health
The most common surgical therapy used today is deep brain stimulation, which is a pacemaker for the brain. A lead is placed in the thalamus (deep part of the brain) and connected with a wire to a battery and generator in the chest. The advantage of a deep brain stimulator is that it does not cause a permanent lesion in the brain and the stimulation can be adjusted over time if the tremor evolves or changes. More than 90% of patients see a 50-80% improvement in tremors with deep brain stimulation. For an appropriate candidate, side effects are reasonable, including a <1% risk of bleeding and ~4% risk of infection (under the skin, not in the brain). Deep brain stimulation also offers the chance to treat both sides of the brain, which is not currently an option for other surgical treatment options.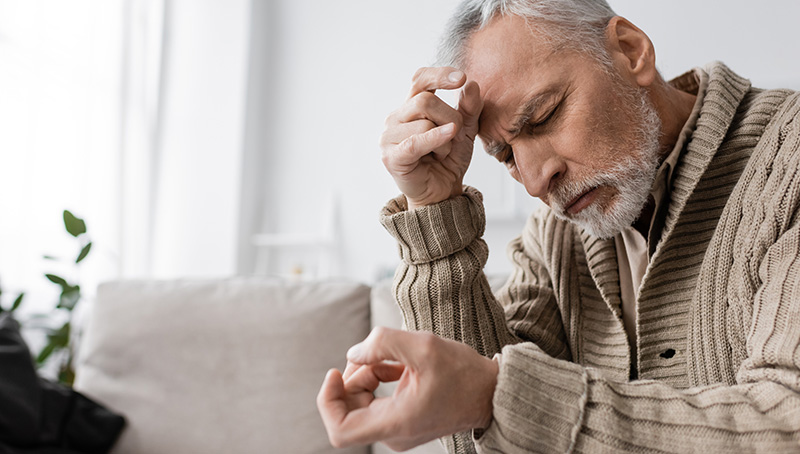 Stereotactic radiosurgery is also an option for essential tremors treatment in Dallas. Using very focused radiation and not requiring an incision, stereotactic radiosurgery also provides an average of 50% improvement in tremors in ~90% of patients, but cannot be controlled like deep brain stimulation can. Bilateral treatment is not an option.
MR-guided Focused Ultrasound is the newest treatment option and is only available at a few centers across the country. Currently, Medicare does not pay for this treatment in most states. Like radiosurgery, focused ultrasound focuses energy (this time ultrasound) to create a lesion deep inside the brain. Unlike radiosurgery, though, the lesion can be tested, so it is thought that MR-guided Focused Ultrasound may be safer. There is limited experience with this technique although there is a lot of excitement about it.
Essential Tremor Treatments Cost
The cost of an essential tremor treatment in Dallas will depend on several factors. The price can be affected by the chosen type of treatment, body type, type of technique performed, surgical complications, and even allergies. Find out more by scheduling a consultation.
Schedule a Consultation
Contact Dr. Nader Pouratian today to schedule a consultation for your essential tremors treatment in Dallas. We will take the time to guide you through the entire process, ensuring results that will be most helpful in treating your essential tremors. Contact us today!
Related Links