Meet Dr. Pouratian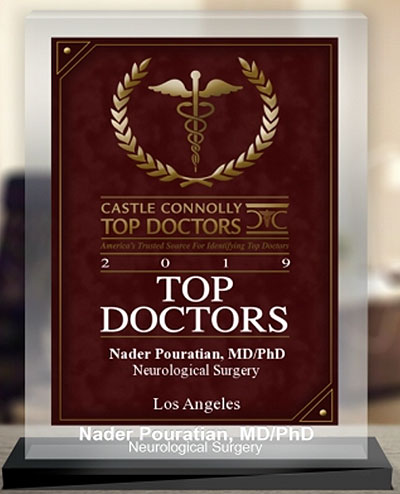 Dr. Pouratian is a native of Southern California. After completing high school at Harvard-Westlake School, Dr Pouratian earned 3 degrees at his alma mater UCLA, including a bachelors in Neuroscience, a PhD in neuroscience, and his medical degree. After completing medical school, he completed his neurosurgical training in Charlottesville, Virginia at the University of Virginia under the mentorship of Drs. John Jane, Edward Laws, Edward Oldfield, and Jeff Elias. Part of his enhanced neurosurgical training included 1 year of training in Auckland, New Zealand. Immediately upon completing his training, he returned home to UCLA to build and establish his practice.
After 12 very successful years at UCLA's Department of Neurosurgery he accepted the position of Lois C.A. and Darwin E. Smith Distinguished Chair in Neurological Surgery at UT Southwestern Medical Center. His practice focuses on the surgical treatment of movement disorders such as Parkinson disease and essential tremor, surgical management of facial pain, and peripheral nerve disorders. He is honored to treat patients from around the world who seek his expertise.
Dr Pouratian is happily married to his wife Talia, who is trained as an architect but more importantly is an artist. Together, they have 3 children.
During his free time, Dr Pouratian enjoys traveling as well as cycling and running. His hobbies include photography, tinkering with electronics, and reading with his children.
In addition to his clinical care, Dr Pouratian is committed to advancing medical care and the field of functional neurosurgery. He has a federally funded laboratory (Neurosurgical Brain Mapping and Restoration Lab) that aims to better understand Parkinson disease, depression, blindness, and consciousness with an outstanding team.
Given his expertise in the field of neurosurgery, Dr Pouratian will consider work as an expert witness on matter pertaining to neurosurgical quality, deep brain stimulation, peripheral nerve surgery, and the management of chronic pain. For further information, please contact Dr Pouratian's offices.